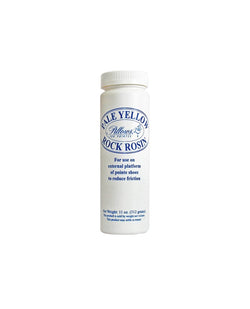 Pillows for Pointes
Crushed Rock Rosin - 312 gm container
Pale yellow crushed rock rosin for use on external platform of pointe shoes.
When dancing on a slippery floor, rock rosin is the best option to increase friction. It's super easy to keep in your dance bag! Plus this product is safer, cleaner and more economical to use.
Contains a personal size (312 gm) of yellow crushed refined rock rosin in a plastic container with a screw top lid. Use as a refill - c
an be used multiple times for performances, auditions and dance classes.