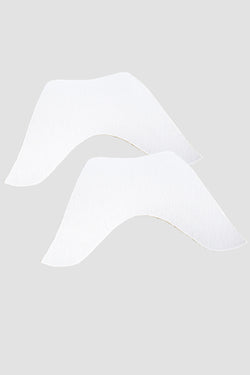 Gaynor Minden
Instant Wings
Enjoy the extra security and comfort of a "winged" toe box (without the expense or delay of a special order).
Firm, resilient Instant Wings™ provide cushioned support — just where you need it.
Easy to use: Simply slide the Instant Wing into your pointe shoe so it  lies over the tops of your toes, not underneath them. No need for adhesive.
Instant wings are made from real Poron® Performance Cushioning.
Available for #3, #4, #5 toe boxes.